"We would like to thank all our partners for giving us the opportunity to work alongside experts in the manufacturing industry and for allowing us to push innovation to a new level. Thanks to these collaborations, research is carried out through the use of highly innovative machinery and tools that are made available to us. "
The main mission of ATS Team3D is to support the growth of manufacturing companies by providing high-level software and consulting. We constantly invest in training and collaboration with colleges and technical institutes with the goal of directing students into the world of work.
We believe in the Politecnico di Milano PoliMill Department of Mechanics project, which can bring together and pool university and corporate knowledge.
As a partner of Siemens Digital Industries Software, we are happy to bring our expertise and innovation to CAM. NX CAM really makes a difference with key features such as advanced programming, post-processing, and simulation. Each NX module offers much more than the standard functions. For example, the integrated machine tool simulation is based on the output of the NX post-processor instead of just toolpath data. As a result, NX provides even more accurate machining validation directly within the CAM system.
ATS Team3D, the Italian division of ATS Global, is a provider of independent solutions for intelligent digital transformation. Since 1986, ATS Global has been deepening its knowledge in the field of digital transformation. Since then, ATS has increased its expertise in automation, quality and IT to cater to an ever-growing number of clients from different industries.
We have grown internally through the complementary strengths of our partners. This gradual expansion has enabled us to strengthen our presence in all major geographical areas.
ATS is today the only Italian company that can cover the entire digitization flow, from design to product engineering to production. It is a partner of Siemens Digital Industries Software specializing in the sale and training of CAD, CAM, CAE, PLM, MES, MOM and IoT solutions and a consultant prepared to assist companies in the delicate task of innovating business processes and redefining productivity.
Thanks to our Team of people, we are able to ensure timely execution of projects and seamlessly integrate with business needs. We build our custom projects tailored to specific needs and business goals.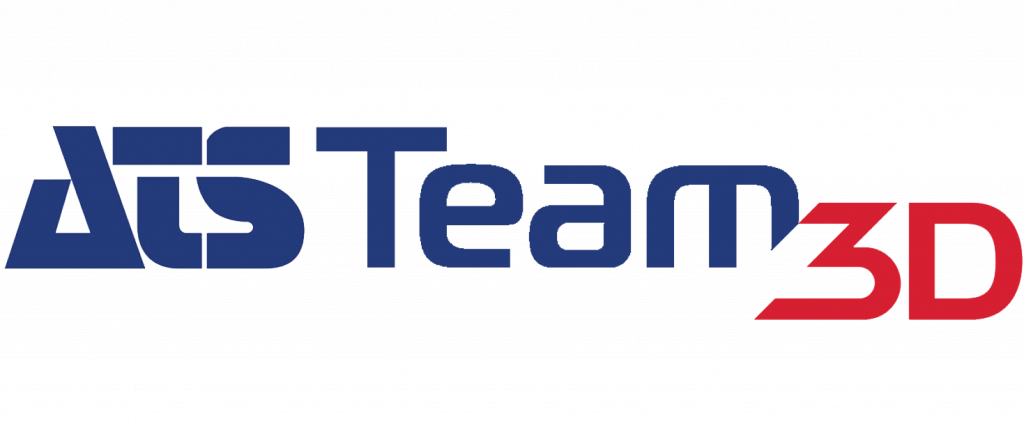 Every success is the result of research work, and teamwork.
This is also and especially true in machining, where it is only by harmonizing the operation of different components that advanced and quality-improved productions can be achieved.
For this reason, we at BIG KAISER believe in continuous comparison with manufacturing technology suppliers and in activating effective synergies with a university excellence in research dedicated to advanced mechanical technologies such as PoliMill of the Milan Polytechnic.
The continuous research work carried out by our R&D department has enabled us to develop tools that ensure the best performance in terms of quality and precision.
Research is the key to innovation, so starting a collaboration with such a prestigious university as Politecnico di Milano is a source of pride for us and an incentive to always seek new solutions.
To solve advanced manufacturing challenges, multidisciplinarity is the key to success. We therefore stand alongside PoliMill and its technology partners in their quest for innovative, efficient and sustainable solutions for tomorrow's manufacturing.
Founded in 1948, BIG KAISER designs, manufactures and markets sophisticated tools and solutions for CNC machines and high-precision machining. BIG KAISER is part of the BIG DAISHOWA Group, the Japanese company that produces the original BIG-PLUS® spindle system, the world's only simultaneous dual-contact taper/flange toolholder system that ensures maximum rigidity in contact between the machine spindle and the tool.
The product range, made 100 percent in Switzerland and Japan, includes more than 20,000 precision tools meeting the strictest quality standards. These include: tool holders, cutting tools, modular boring systems, anti-vibration systems, angle heads and speed increasers, turning solutions, measuring tools, and accessories.
BIG KAISER has always anticipated market trends by paying special attention to adherence to Industry 4.0 principles with a focus on innovation, precision and safety. The Swiss company independently develops and manufactures the electrical and electronic components of its solutions, such as digital displays, measuring systems, and systems for wireless control and monitoring of boring and boring tools, for total control over the quality of the solutions offered to customers.
All tools are 200% guaranteed, having successfully passed tests that certify their quality and ensure the best performance, in accordance with the motto "Higher Performance - Guaranteed."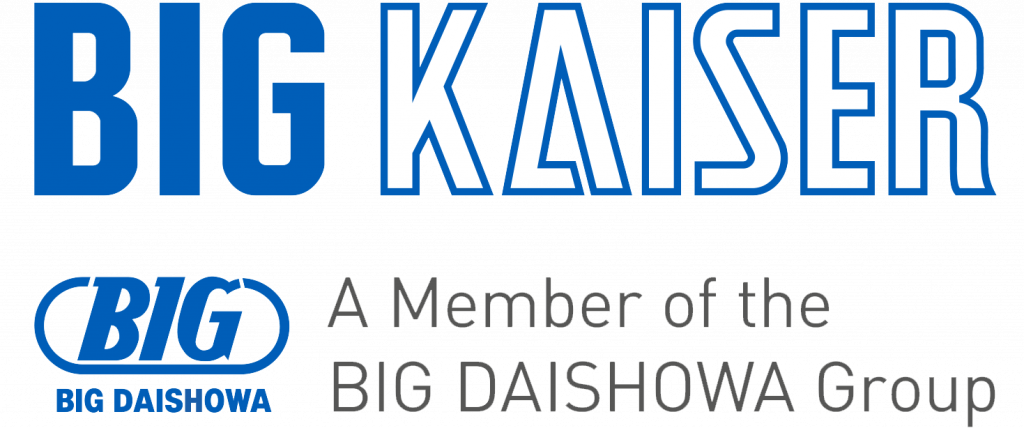 For over 80 years, R.F. Celada has been working alongside manufacturing companies with customized and specific production solutions. In recent years, increasing competitive and technical pressure has led the group to invest in widespread research and development activities in order to better and better support its customers.
These considerations led to the strong relationship with PoliMill, which aims to cement an already long-lasting engagement with leading Italian and European industrial research institutes.
Celada Group is at the top of European machine tool sales: it has been marketing the world's best brands for more than 80 years, boasting a comprehensive and flexible product portfolio that spans every area of mechanics.
To date, the Group has installed more than 25,000 machines, manages an average of more than 300 service contracts per year, boasts more than 30 partners of excellence, has 15,000 spare parts in stock, and employs 150 trained technicians.
Its mission is the daily and constant search for the most suitable technology for the customer's needs, capable of ensuring the highest performance and the greatest competitive advantages.
Celada Group is constantly striving to strengthen relationships of mutual trust with its customers and collaborators and to share know-how and expertise with the aim of generating sustainable growth for the country.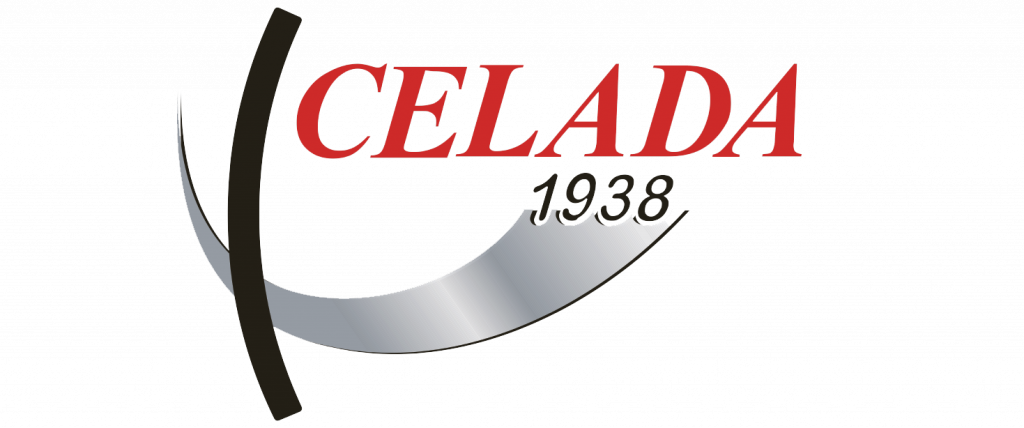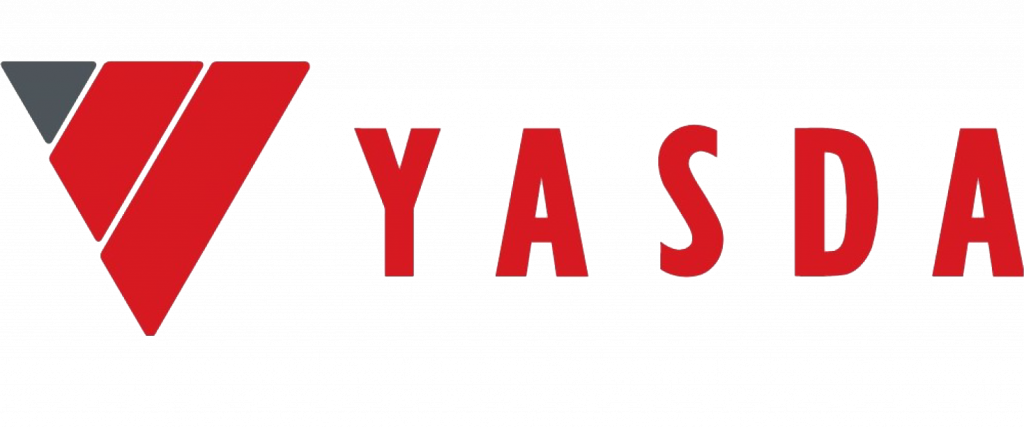 CGTech, the developer of the CNC machine simulation software VERICUT®, is a dynamic company with partnership around the world. Continually exposed to new manufacturing methods and technologies worldwide it can quickly react to ever-changing industry needs.
The partnership between CGTech and PoliMill, the exchange of knowledge and information, as well as projects and ideas, is the step ahead to increase the efficiency of the production process.
A production-certified process is the goal, with a special attention to new technologies and working methods, evolving materials, production needs and the increasingly urgent demands for sustainable processing.
VERICUT is 100% developed in-house by software engineers and leaders experienced in manufacturing and the CAD/CAM space. Improvements are made with each release to support complex multi-axis kinematics, further reduce cycle times, increase tool life, and further optimize the simulation. New features are also continuously being developed, including live CNC machine monitoring features, tool performance optimization, and more
The VERICUT digital twin uses a control and machine to process the NC code exactly like the real machine does. Taking information from the real control, the virtual VERICUT machine is set up identically to the real machine – it is a true replica and seamless digital twin. Virtual machine kinematics simulate the machine movements throughout an NC program and VERICUT ensures that the parameters and limits on the virtual machine match the real operation on the shopfloor. VERICUT can verify a part, simulate the machining and optimise the NC code before any real machining has started.
CGTech's VERICUT software is the standard for CNC simulation, verification, optimization, analysis, and additive manufacturing. CGTech also offers programming and simulation software for composites automated fiber-placement, tape-laying, and drilling/fastening CNC machines. VERICUT software is used by companies of different sizes in all industries.
Headquartered in Irvine, California, CGTech has offices are located in the United Kingdom, France, Germany, Italy, Japan, China, Singapore, India, Brazil, and Korea to support customers located around the globe in virtually every manufacturing industry. CGTech hosts local VERICUT User Exchange (VUE) meetings annually across the globe to connect with customers and partners to support their growth and needs.

The decision to take part in this project was, as far as we are concerned, immediate.
We consider this participation very important for our company as it gives us the opportunity of meeting with the different companies that will participate and the possibility of using one of our leading products (IMG vise) on the machining center that is part of the PoliMill project, through which we will have, in the future, a sure return in terms of image.
However, the main reason is that OML believes that collaboration between the worlds of universities and business is of strategic importance for the country's innovation and development. The exchange of knowledge between universities and companies and the implementation of joint projects are crucial to the attractiveness of universities, the competitiveness of companies, the employability of students, and the economic and social growth of territories. Therefore, OML sincerely hopes that this meeting with Polimill, is the beginning of such future collaboration between the company and one of the excellences of our university heritage, the Politecnico di Milano.
"BUZZWORD: INNOVATION"
OML has been engaged in the design and manufacture of clamping equipment for machining operations on machine tools for more than 30 years and boasts the development of a wide range of advanced solutions, both standard and customized.
The high innovative content, great functionality of its solutions and specialized know-how enable OML, which has been part of the SMW Autoblok Group since 1998, to operate in application sectors characterized by high value-added machining where extreme precision and fast tooling times are required.
In October 2021 the company moved to new headquarters, located in Trivolzio also in the province of Pavia. The new modern headquarters covers a total property of about 18,000 square meters of which 8,800 square meters is covered. The new facility stems from the specific need to have more space to invest in new machine tools and to fully implement the company's communication strategy, through the creation of a permanent showroom and training room, thus enabling the company to enhance its production activities and strengthen the image of a reality always focused on innovation and attentive to customer needs.
Trying to keep up with the times, the basic 4.0 concept has strongly entered the production line, offering customers a wide range of products and solutions suitable for automation. In the wide range of products offered by OML, SinterGrip inserts, IMG vices and the new TDM system undoubtedly stand out.
We are an improvement-driven company and represent the Castrol brand of excellence, globally recognized for its innovative solutions.
The Polytechnic is a prestigious facility, an international reference for technological development. The companies that gravitate around the projects of the Department of Mechanics are the excellences in their fields.
Establishing collaborations devoted to learning, improvement and comparison allows us to develop methods of supporting companies aimed at achieving tangible improvement goals.
From this collaboration we can acquire new knowledge. We do believe that in this project we can make a concrete contribution through our skills and technologies, sharing common values with the Polytechnic.
We believe it is right and necessary to support the search for the best solutions, with an innovative approach in high-performance machining, for the future of the companies we work with and for the better training of the new generations that will constitute them.
Our history began with the Ronchi family more than 70 years ago starting from the business of local representation of the Castrol brand. Being in third generation, today we manage a structure of more than 20 collaborators. Ronchi-ils is the first Castrol Industrial Distributor in Italy with more than 1100 customers and 1.500,000 liters/year of lubricants distributed, as well as being the Official Distributor for Southern Europe of Castrol Subsea fluids for marine use.
Our business aims to create partnerships focused on achieving common goals and sustainable growth. That is why we guarantee our customers innovation, training and tools with which to face the ever-increasing challenges of the market.
Our approach is devoted to the study of lubrication strategies through preliminary analysis and research. We provide lubricants, lubricant coolants, services and specific equipment for every type of industrial sector need and application, with the goal of ensuring measurable customer benefits. settore industriale, con l'obiettivo di garantire al cliente vantaggi misurabili.
Our support services, chemical-physical analysis and tribological studies allow us to evaluate, calculate and optimize lubricant consumption, build programs to streamline maintenance operations and reduce production downtime, improve processing efficiency, reduce environmental impact and propose solutions to improve company safety. All this allows us to maintain partnerships that have lasted for more than 70 years.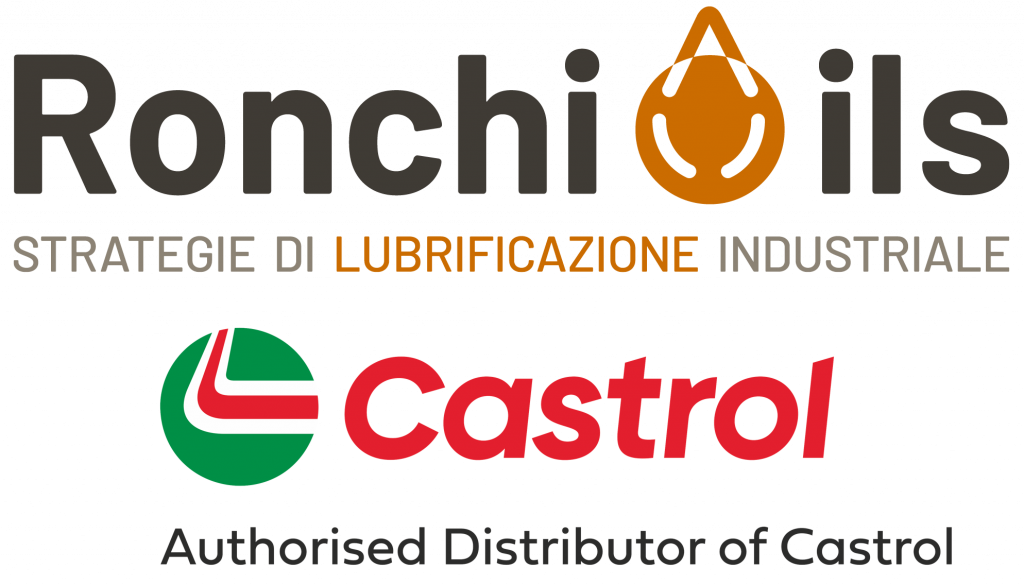 We believe in the potential of augmented and virtual reality within the manufacturing sector as a tool to preserve and enhance our customers' business know-how. The partnership between Vection Technologies and PoliMill was born out of a common desire to digitalize production, maintenance and training processes, key topics for Industry 4.0 companies. We provide our technologies and expertise related to XR (Extended Reality) to explore and concretize innovative ways to streamline manufacturing production processes together with PoliMill and their partners.
Through the digitization of step-by-step procedures in VR (Virtual Reality) and AR (Augmented Reality), we aim to make operators faster and more aware, increase safety at work, and streamline business continuity. We see this collaboration as an excellent opportunity to be able to create a complete package of technologies for the manufacturing sector, for which activities such as manuals, production, training and maintenance are easily understandable and executable even by company resources without previous experience in the field, encouraging the entry of new professionals.
Vection Technologies helps enterprises transform their production processes by leveraging 3D data through powerful Extended Reality (XR) interfaces. Extended Reality (XR) solutions integrate virtual reality (VR) and augmented reality augmented reality (AR) and are also part of the combinatorial technologies needed to generate complete Metaverse solutions. The Vection idea was born in 2015 with the goal of bringing virtual reality technologies to the enterprise world. In 2020, Vection Technologies acquired Mindesk to expand XR capabilities for CAD and BIM integrations.
In 2021, Blank Canvas is acquired to strengthen capabilities in AEC (Architecture, Engineering & Construction) and Real Estate by introducing specific expertise in 3D modeling and rendering. Also in 2021, Vection Technologies acquires Milan-based JMC Group, strengthening its XR solution offerings and integration with the ICT world. During its short history, Vection Technologies has developed its capabilities in technologies combinatorics, expanding its reach internationally. Today, Vection Technologies is a global company with big ambitions for the future: to transform traditional workflows through INTEGRATEDXR's proprietary technologies, to contribute to the future evolution of ways of working.

"Those who do not innovate risk being left out."
This is nothing new, but in the age of digital transformation, 4.0 (and various crises) this phrase becomes more and more real and ruthless.
Those who, like us at Bruker Alicona, have Research and Innovation in our DNA, cannot help but side with Politecnico di Milano. In our opinion, PoliMill fully represents the Engineering spirit of uniting scientific research with the pragmatism of the industrial world.
The workshops, and in general the ongoing collaboration with the PoliMill laboratory, give us the opportunity to demonstrate to industrial partners the state of the art in our related fields.
And in an area as complex yet ever-changing as high-precision machining, "Partnership is the new leadership."
Mastering a single aspect is not enough; joining forces and engaging with leaders in the various segments is crucial.
Even more so if the mission is to provide companies with the opportunity not to get lost in the maze, but to find the thread that leads them on the path to focused and absolute innovation.
Bruker Alicona, founded in 2001, is the world's leading company in Three-Dimensional Optical Metrology.
We continuously develop new measurement technologies and build high-precision instruments widely used in all sectors-Aerospace, Automotive, Medical, Mechanical...
Our noncontact instruments bridge the gap between classical metrology and surface roughness measurement, and with Focus Variation technology, users can measure geometric and form tolerances and even roughness parameters in a robust, accurate, traceable way using a single optical sensor.
Through continuous innovation and research, the sensational performance of the instruments is enhanced by:
- Automation and Interconnection
- Artificial intelligence software
Our mission is to bring technologies and methods once reserved for research and development departments, into the production and quality departments for the measurements that daily enable our customers excellence in the relevant fields.
As of 2019 we are part of the Bruker Group, which with more than 7,000 employees worldwide, is one of the most important companies in the field of scientific instruments for molecular and materials research.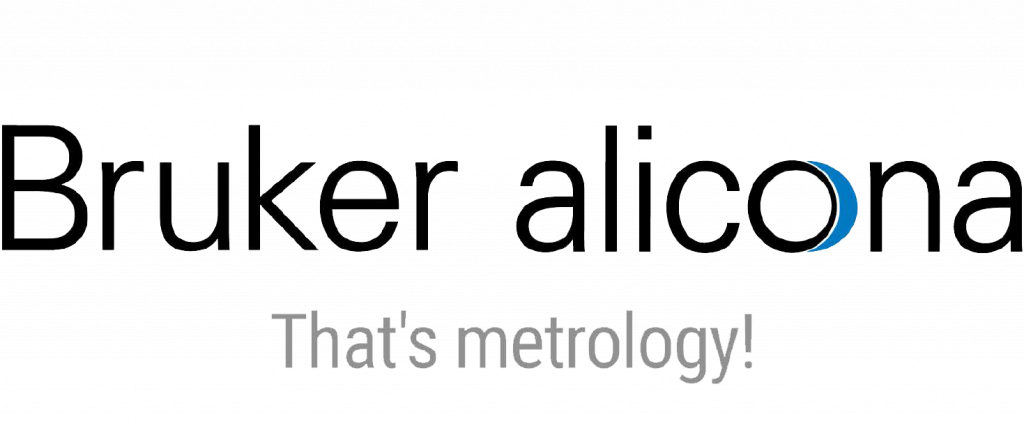 Knowledge and sharing are the key to success. And we are constantly sharing our application knowledge, globally and locally, collaborating with partners, machine tool manufacturers, schools, universities, centers of expertise, and of course with our customers in different industries. By working together, we can pursue continuous improvement and meet the current and future challenges of the manufacturing industry. Our collaboration with PoliMill - Manufacturing Lab, Dept. of Mechanical Engineering, Politecnico di Milano, allows us to address advanced manufacturing challenges with a multidisciplinary and digital approach, combining university knowledge and excellent scientific research with our know-how and high application skills. We believe that true innovations can only come from close collaboration that aims to grow qualified and well-trained engineers and provide customers with comprehensive and sustainable solutions. Research is the heart and soul of our company. In fact, we invest twice as much in research and development as other companies in the industry. In the manufacturing industry, we are witnessing a skills gap. By sharing our knowledge, through training programs around the world and collaborating with other market players, we want to inspire the next generation. This is our commitment to the industry and society.
Sandvik Coromant, part of the global industrial engineering group Sandvik, is at the forefront of cutting tools, machining solutions and know-how and continually sets new standards with innovations that meet the needs of the metalworking industry, leading them into the next industrial era.
Substantial investments in R&D as well as training services and strong partnerships with customers ensure the development of innovative processing technologies that will continue to shape the future of the manufacturing industry by pointing to new ways forward.

Politecnico di Milano
PoliMill Laboratory
Building B23
Via G. La Masa 1,
20156 Milano
Italy